Chicago Tintype Portrait Studio
Visit Our Studio for Your Own Tintype Portrait
We offer in camera studio sittings from our Bucktown neighborhood in the heart of Chicago. Our sittings are arranged by appointment only, and are available in 4"x5", 5"x7", and 8"x10" sizes. Sittings generally take between 1-2 hours depending on the size of the tintypes we are creating. Your sitting price includes your first tintype an a jpg of the image. We offer custom framing of your tintypes as well as silver gelatin prints from your in camera tintypes in sizes ranging from locket size to 20"x24".
Babies, Couples and Families
Sittings can be used for one to two people, we will accommodate for a larger party but you will need to contact us directly to arrange the details. A tintype sitting is done with our photographer, Jen Jansen. Jen's style of a single second exposure crystallizes into a moment frozen as a proof of life. She takes the process and practice of wet plate collodion very seriously, while creating a fun and creative environment for her clients to experience a little bit of what it might be to stop time in it's tracks.
Common Sizes
4" x 5" - Perfect for solo portraits of individuals or single objects

5" x 7" - A bigger size plate can accommodate a couple of people

8" x 10" - Large plates for lifesize faces
What to Know About Visiting Our Studio
Sittings include high resolution digital scans of each tintype.
A sitting typically lasts 1 to 2 hours depending on the plate size we are creating.
Ask us about our custom framing options.
---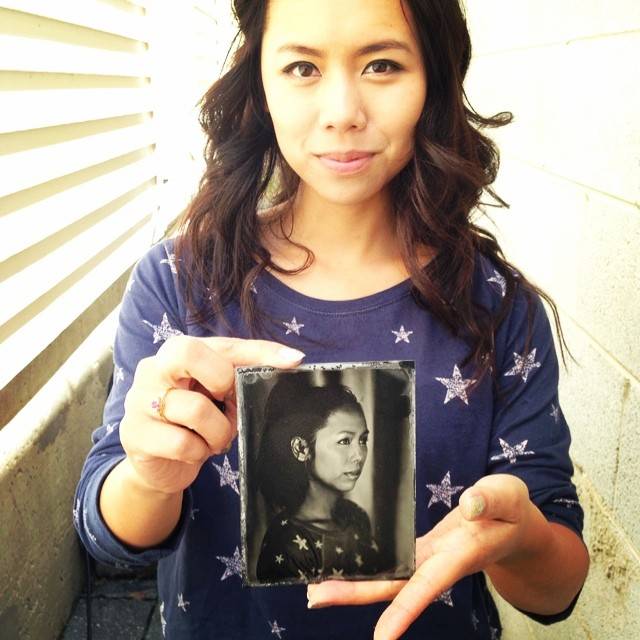 ---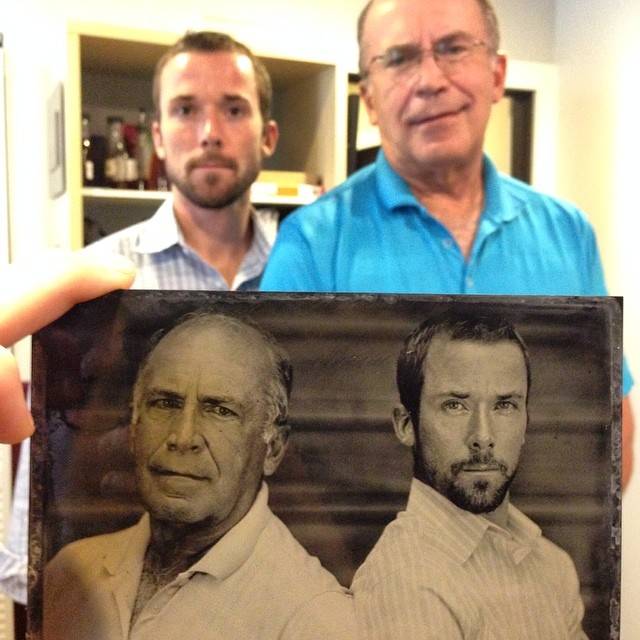 Plate Size
2 Plates
Additional Plates each
A $200 deposit is required to book your session date, the deposit is applied toward your tintype order.
Contact us today to come in and get a unique memorable experience and a beautiful keepsake to pass along for generations.
Call us: (312) 379-9000